Your Right To A Building Inspection in Georgetown Kentucky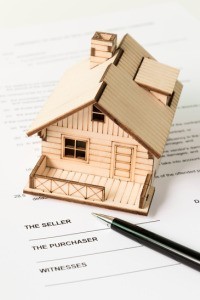 The right to have a building inspection in Georgetown Kentucky should not be overlooked.  Whenever you are considering investing in property, whether it is for your primary residence, a second home or an investment property, you need to have the building inspected before you close the deal.  There are times when getting a building inspection in Georgetown Kentucky may not make much sense, but it is really a good idea to know what you're getting into before you sign on the bottom line.  Here are a few interesting scenarios where you might not think about a building inspection in Georgetown Kentucky.
Auctions
Bidding on a home can be fun.  You might get a bargain in the process.  Most homes that go up for auction have been on the market before.  You really need to make sure you don't get carried away with the process and forget to make sure a building inspection was completed.   I have seen houses sell at auction by auctioneers who normally don't deal in real estate.  They may have an agent who is helping them and they may not.  It is important that you ask questions and if you have time, hire a good building inspector in Georgetown Kentucky who can examine the building and make sure you aren't buying more than you bargained for.
Rent To Own
People who buy a house through the rent to own process usually have no money to put down on a house.  They use the time they are renting to make their payments count toward the down payment.  The owner may then finance the house, or they may have to go to the bank at a certain time in the future.  It is really wise to have the house you're interested in inspected before you move in.  It would be a real disadvantage to spend your time and invest your money in a house that has defects or problems you don't know about or can't afford to fix.  A Georgetown Kentucky building inspection can save you many headaches and may ensure you get the right house.
A Building Inspection in Georgetown Kentucky
Any time you buy a house or building in Georgetown Kentucky, you should have a building inspection.  You may be in a hurry or want to save money, but a building inspection in Georgetown Kentucky can actually save you more time and money in the long run.  If the building you're interested in has a repairable defect, the seller may be willing to repair the damage or defect and it will save you having to pay for changes later.  Many times builders and home owners are selling homes and buildings without realizing defects that are there.  Sloppy contractors or years of occupancy can cause defects and other damage to buildings and a Georgetown Kentucky building inspection will catch those defects. If you have any questions or need a building inspection call Hope's Home Inspection and they will be happy to help you.