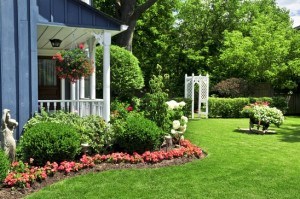 This home inspection checklist is a guide to the type of inspection and what you can expect your home inspection to consist of. Home inspections give you an indication of the condition of the home at the time of inspection. Home inspections are not designed to detect every flaw or problem with the home but instead to detect readily accessible major flaws or deficiencies in the structural, mechanical and electrical condition of the home.
What A Home Inspection Does Not Include
Most home inspections do not include: Asbestos testing, Radon Gas, Lead paint, toxic mold or pest control.
Home Inspection Overview
The home inspector will begin at the outside of the house and look at your home in relationship to your neighborhood and other homes similar in the area. He will then look at your home and get an idea of the general condition of the home and the upkeep and how well built any improvements may be. He will then do a complete inspection of the exterior and interior of the house and all appliances including plumbing and electrical systems.
The Home Inspection Checklist
Then the home inspector will begin on the exterior and starting in the front of the house he will begin inspecting from the roof down. He will examine:
The Exterior
Chimney
Roof including the fascia and soffits
Gutters and downspouts
Wall coverings
Windows and doors
Porches, decks and balconies
Foundations and grading
The home inspector will note what materials were used, what the condition is and any noticeable defects like cracks, leaning or missing sections, worn or missing mortar, damaged masonry, rotting wood etc…He will also examine and note the layout of the house on the lot and how well water drains away from the structure.
The Interior
Then the inspection goes inside where he will examine each room from floor to ceiling.
Floors
Walls
Ceilings
Appliances
Fixtures and wall outlets and switches
In the basement and attic a thorough exam of these visible components and structures:
Floor joists
Foundation
Roof decking
Roof joists
Vents and ductwork
He will pay attention to any wood rot and any other indication of leaks or prior water damage.
Plumbing and Electrical
Water heaters
Heating and Air Conditioning systems as well as vents in each room
Plumbing system as well as pipes and fixtures in each room
Electrical system as well as lights, outlets and switches in each room
Fireplaces
Other Appliances
A complete examination of each aspect of the home will be preformed in a systematic manner. You will then receive a detailed report of the condition of the home and it's various aspects. Any indications of wear, damage, defect, poor construction or improper construction or maintenance will be noted.
For a thorough home inspection, call Hope's Home Inspection.
Affiliated with NACHI (National Association of Certified Home Inspectors) and KREIA (Kentucky Real Estate Inspectors Association) Home Inspection License #2497