Residential and Commercial Inspections

Buying a home? A home inspection should play a crucial role in your decision making process. Home inspections can also be useful when you have been living in your home for awhile and are thinking of making improvements. Think of a home inspection as a sort of a medical checkup for your home; it alerts you to possible warning signs, so that you can remedy problems before they get too big to handle.
What does a home inspection include?
Comprehensive Examination
The Lexington home inspection that we offer is comprehensive. It covers every part of your home, including spots you may not even think about, because they are out of your sight. In fact, you should expect that on average, our home inspection will take around three to four hours. If your home is older or larger than average, it may take longer than that. Don't be alarmed if our inspector spends this much time, because it assures that he is doing a thorough job. Bear in mind that he or she is an impartial professional, trained to ferret out problems before they occur.
It is best if you accompany our inspector as he is doing his job. This way you can see exactly what he is seeing for yourself. He will also take photos and document his progress on a written report.
Areas Covered In The Home
A thorough inspection will be made in the following areas of the home:
Interior living rooms and bathrooms
Exterior structure and additions, such as deck and porch
Basement or Crawl Space
Utility Rooms
Foundation
Attic and Roof
What Will Be Inspected
Stability and workmanship of interior structures and attached components, connected appliances, smoke detectors and other safety devices
Plumbing systems and components, including plumbing parts, fixtures, and efficiency of water pressure and distribution
Furnace and air conditioning systems, including piping, supply parts and distribution ductwork
All visible components of the electrical system, including circuit breakers or fuse box, any visible wiring, switches, outlets and grounding outlets
Building structure of the basement or crawl space and attic, including insulation and ventilation properties, and adherence to construction standards
Windows and doors, and associated components for energy efficiency
Construction and materials of the exterior of the home and roof, with emphasis on safety and durability
Our inspector will use advanced testing equipment to perform his examination of your home.
Additional Support
When your Lexington home inspection is finished, you will be given a report with backup photos, which will detail any areas of concern. You can use this as a basis for repair.
An all-inclusive Lexington home inspection is a valuable service, and it can save you tons of money in the long run.
Our inspections focus on the following areas: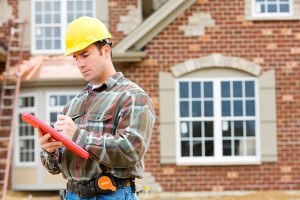 Foundation/Structure:
Settlement refers to a distortion in parts of a building as a result of different factors, which include unequal compression of the foundation, and undue load being applied to the building after its initial construction. This leads to problems that we uncover during our inspection- doors which are not properly aligned and do not latch well, little cracks in the structural concrete and wall finishes.
Basement/Crawl Space:
We adopt a unique approach when carrying out inspections to determine if there is mold, seepage, or moisture in whatever home you want to purchase. It's crucial to know if repairs are required, so that a professional contractor can be hired to ascertain the potential cost. It is really important to know this before you make any purchase decision.
Electrical:
It is not uncommon to see house fires resulting from faulty electrical wiring, so the importance of ensuring the safety and function of this system can't be overemphasized. We do a thorough check to make sure that all the circuits are properly wired, the continuity to outlets, appliances, and fixtures. We also see to it that it measures up to stipulated insurance standards.
Exterior:
Although the external part might look beautiful to the common eye, the viewpoint and guidance of a professional is necessary. Weather conditions could cause various problems on siding products, if there is a lack of care and maintenance.
Plumbing:
We check for leaks, the quality of the materials used, and installation of systems, taking into consideration safety and proper function. The life expectancy and serviceability of these very important components can be prolonged if life spans and maintenance tips are adhered to.
…and more!